NEW MOBILE FRIENDLY WEBSITE
17th October 2017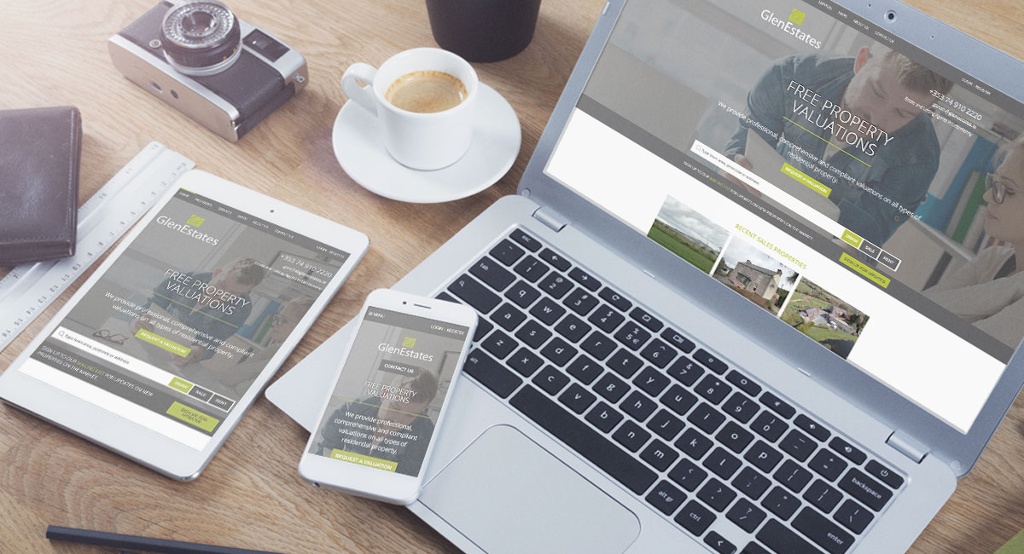 We are delighted to launch our all-new website to reflect our position as the fastest growing estate agent in Donegal.
Our new-look, responsive and regularly updated site, means you'll get the same great browsing experience whether you are on desktop, tablet or mobile.
The new look reflects the passion for property that underpins all we do here at Glen Estates - we believe in innovation and take a fresh approach to all aspects of the market.
This expansion of our online presence is a new portal for Donegal homeowners, landlords, buyers and tenants. Our new site is intuitive, informative and easy to use.
It's been designed to bridge the gap between buyers, sellers and tenants across the commercial and residential sectors.
We want to make the process of buying, selling or renting simpler, and we want to do that in the same professional and personal manner that has earned us such a strong reputation across Donegal.
We hope you like the fresh new look to our website and the improved functionality which will enable you to find and search for the information you require faster and more efficiently.
In essence, we've improved the way we share the properties we have 'To Let' and 'For Sale' with you, our clients, and with anybody searching for a home or commercial property.
You can view our current properties across the residential and commercial sectors, find out more about the services we offer, make further enquiries or get in touch with us at the click of a button.
Now you are here, take some time to move through the site - if you wish to discuss your property needs further, please drop in and see us or get in touch today.